Accra, Ghana – September 16th, 2022: Junior Achievement (JA) Ghana is pleased to announce the winners of the 2022 National Business Pitch competition.
The competition, an adaptation of the prestigious COY Competition, brought together 60 young entrepreneurs from fifteen high schools across Ghana namely, St. Francis Girls SHS, Presbyterian Boys Secondary – Legon, Bolgatanga SHS, Tarkwa SHS, Accra Academy, Ghana SHS – Koforidua, St. Augustine's College, Peki SHS, Aburi Girls SHS, Presbyterian SHS – Adukrom, Efutu SHS, Archbishop Porter Girls SHS, Keta SHS, Northern School of Business, Tamale and Serwaa Kesse Girls' SHS. Also in attendance were government officials, senior business executives, Board Members entrepreneurship ecosystem actors and other distinguished guests.
Since the start of the year, students from 37 high schools created and ran businesses under the JA Company Program, JA's flagship entrepreneurship program for high school students, with15 schools shortlisted to compete as finalists in the National Competition.
After a rigorous competition, Serwaa Kesse Girls Senior High School from Duayaw Nkwanta in the Ahafo region was selected as the overall winner of the competition, taking home the title of Company of the Year as well as a GHS 10,000 cash prize. The company, Seksolin built a product to convert solar energy into electrical energy to be used for clean cooking and powering electrical appliances. In second place was the Northern School of Business from Tamale whose company, Nutcare sources nuts from local farmers to produce a variety of nut-based products with high nutritious value for students. The third place went to Accra Academy from Accra, their company, Accawatt, created a product that stores solar energy for later use in home appliances and other electrical gadgets.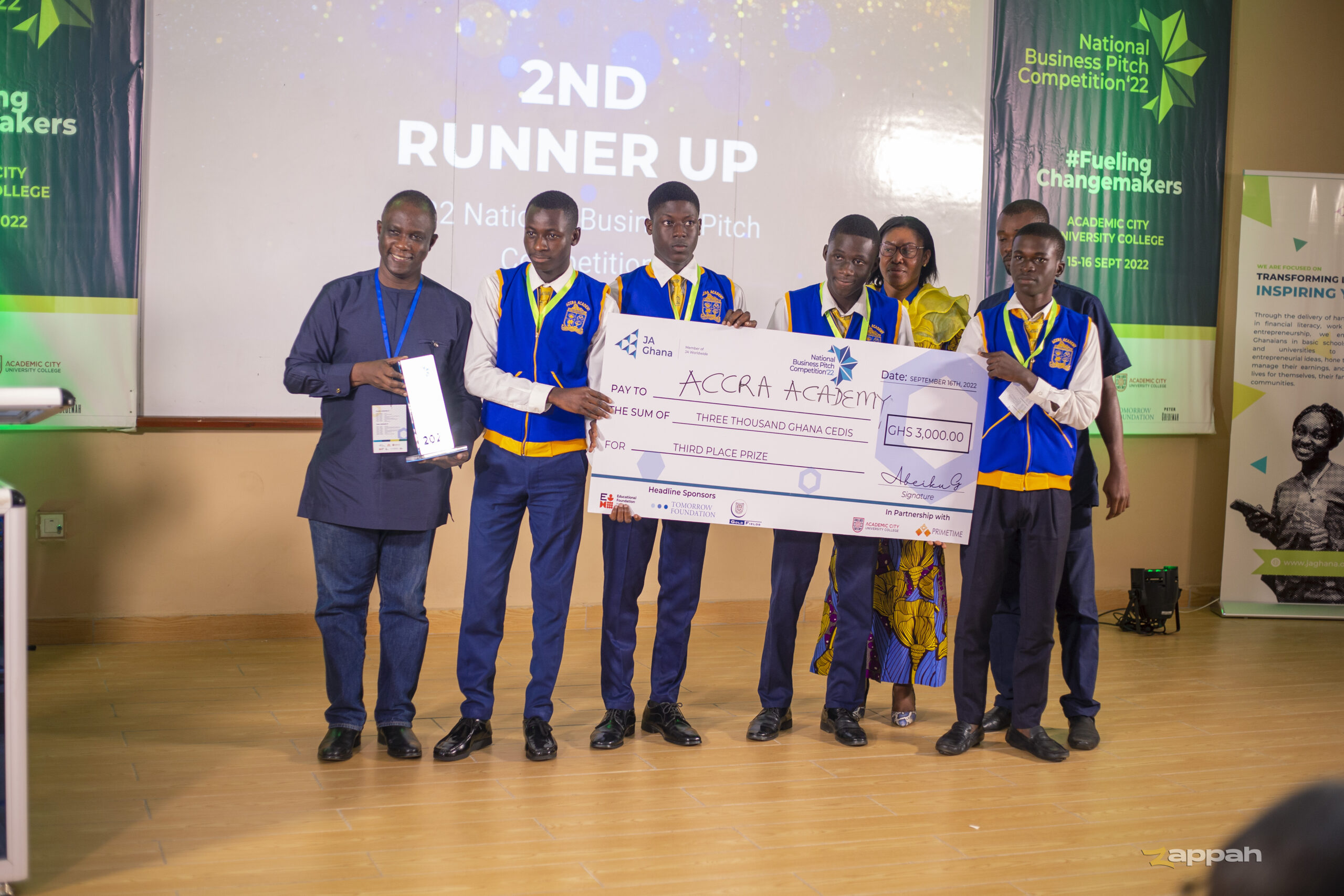 The Deputy Minister for Education, Hon. Rev John Ntim Fordjour, in his remarks, said "Initially, we all thought money was the only thing needed to change the world, but what I have seen today clearly shows that ideas are the most vital. I am impressed." He also commended the initiative and the organizers of the event, urging high schools to take advantage of such competitions to help students build entrepreneurial mindsets as it is the best way to develop the country and themselves.
Keynote Speaker, Mr. Stephen Essien, a Business Coach, added that "the changemaker will not just be the winner of this competition but also the one who develops and implements an idea to change his or her community."
Also speaking at the event, the Executive Director of JA Ghana, Mr. Abeiku Greene, commended the students for their courage and strength to present the businesses they had created and represent their schools in such a competitive event. He called on Corporate Ghana to support the National Business Pitch Competition and become a part of Ghana's most effective youth-skills development movement.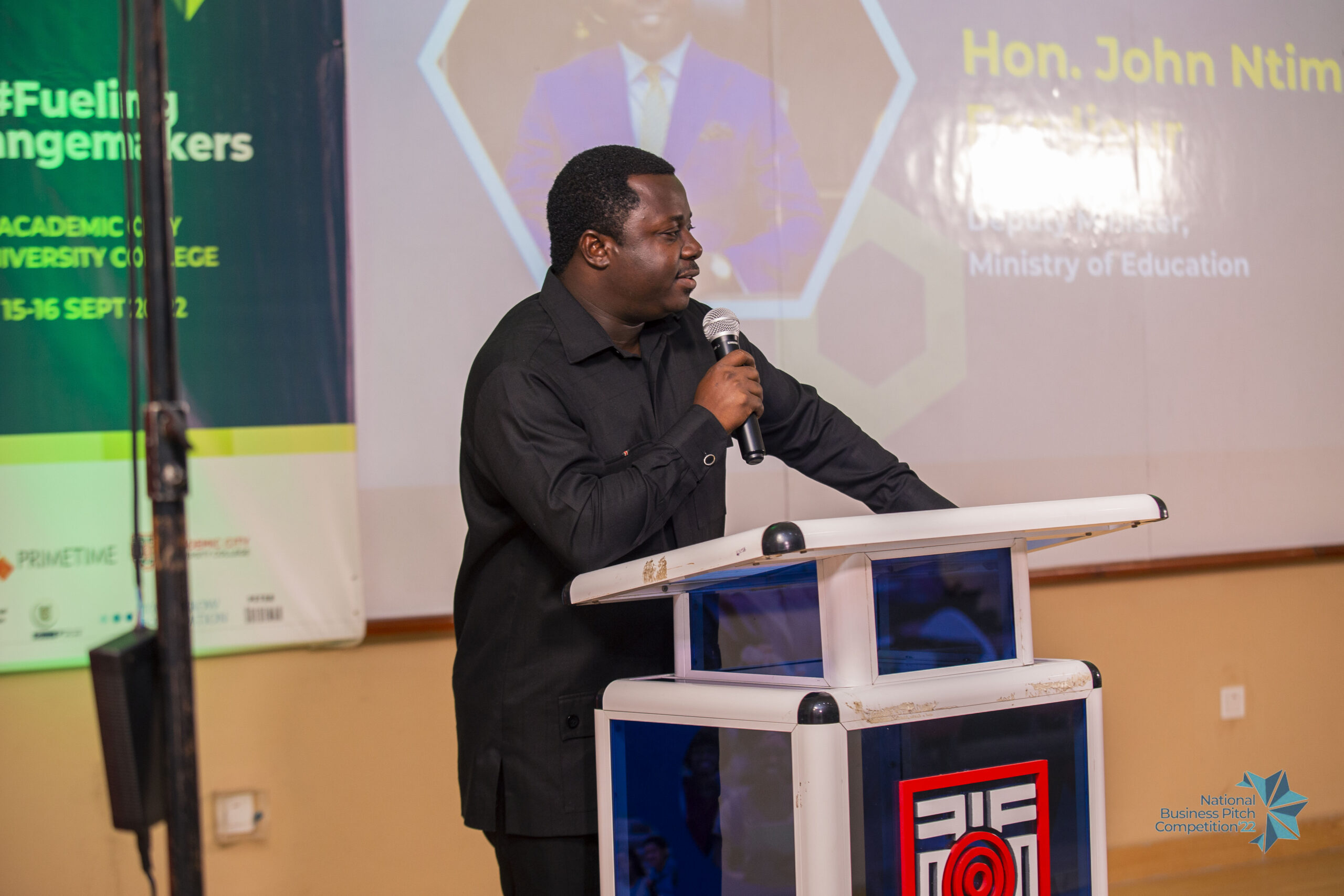 As part of the competition, sponsors and partners of the program also presented branded awards for companies of exceptional qualities. The Project Management Institute Educational Foundation (PMIEF) presented the Project Management Award to the team that exhibits an outstanding understanding of project management (PM) concepts and application of PM knowledge. The award went to Presbyterian Boys Secondary, Legon.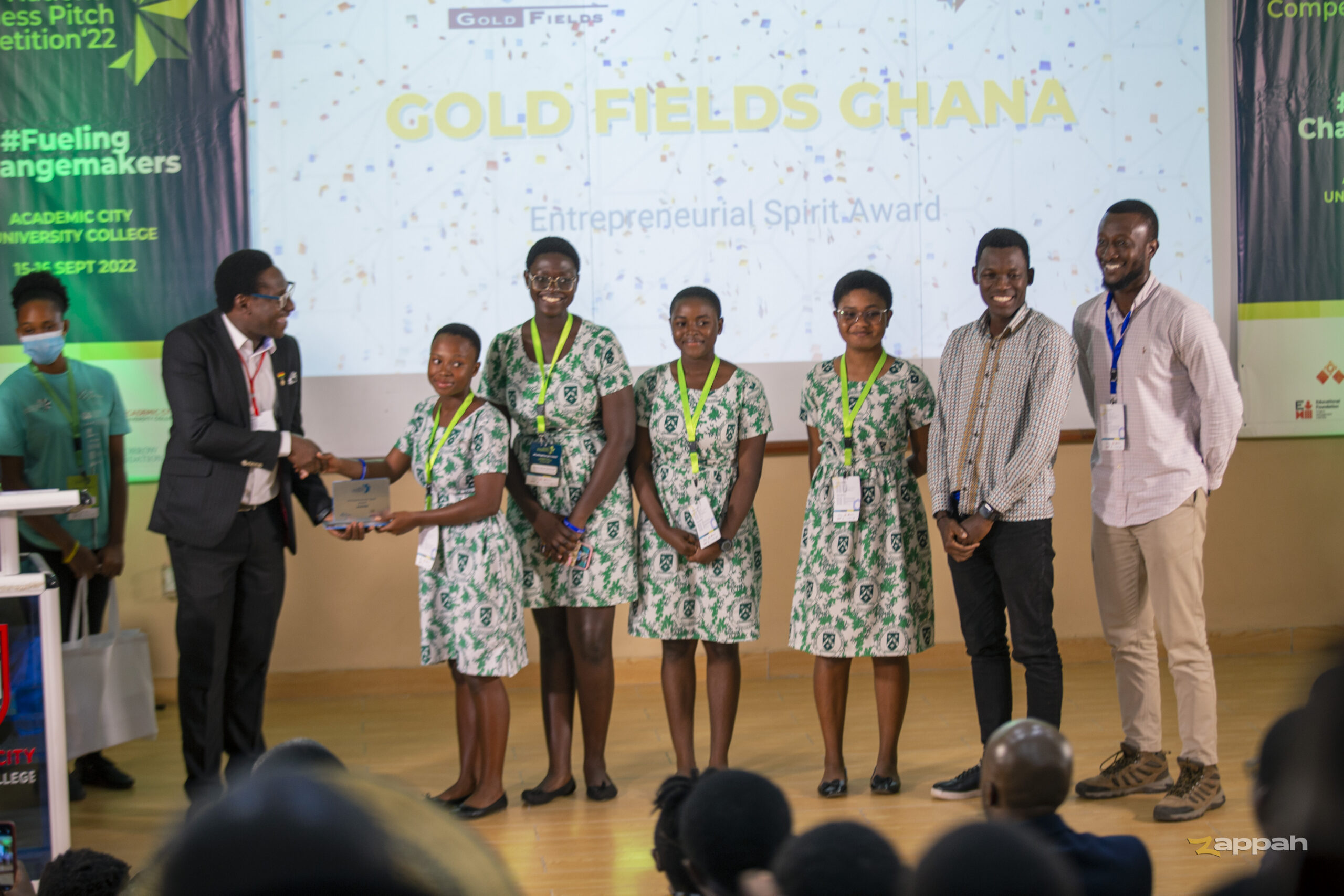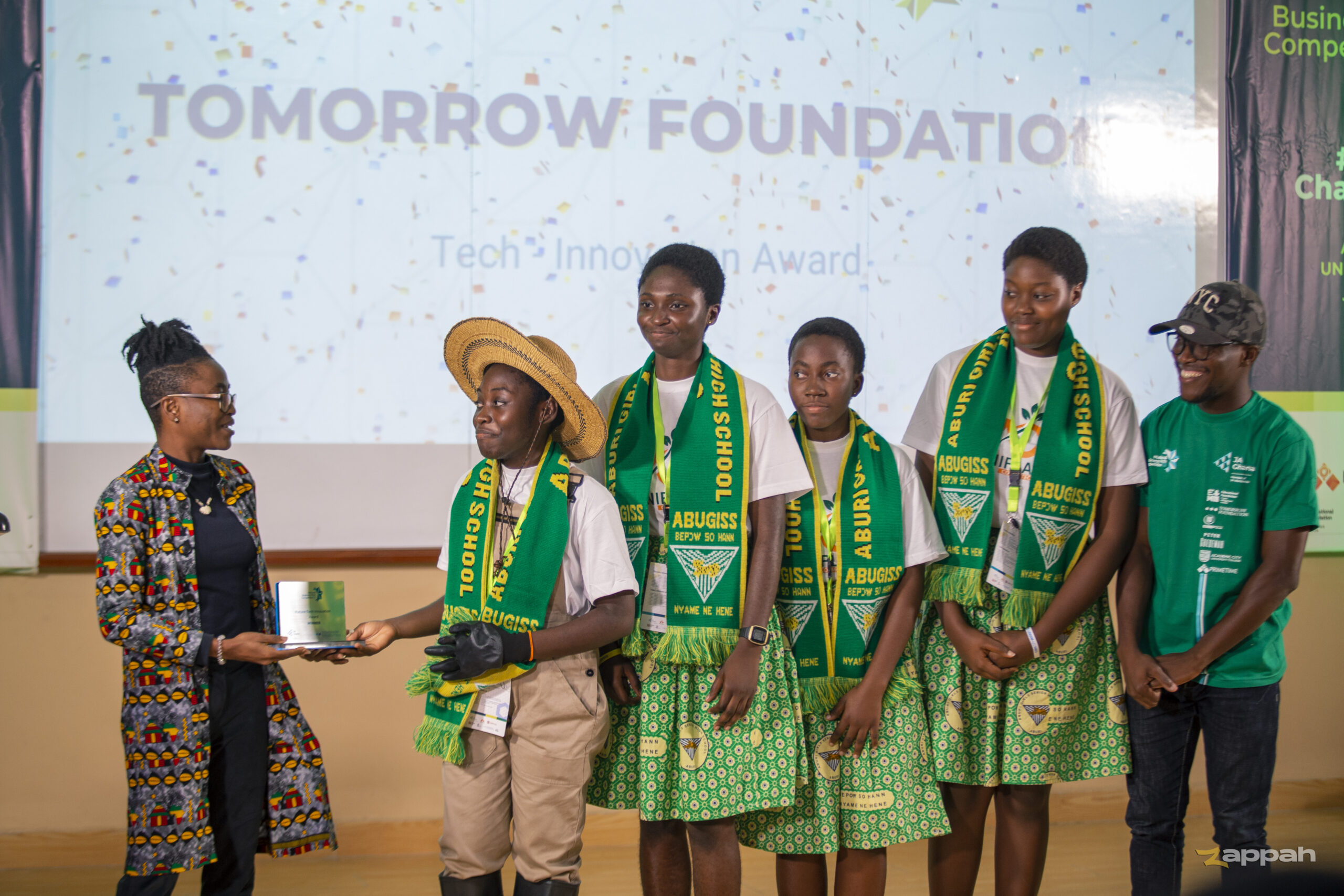 The event was also supported by Gold Fields Ghana Foundation. They presented the Entrepreneurial Spirit Award to Archbishop Porter Girls High School as the team that demonstrated uniqueness, creativity, risk-taking, business sense and adaptability.
The Tech-innovation award which recognizes the team who best illustrates new, original or groundbreaking ideas went to Aburi Girls High School and was presented by the Tomorrow Foundation. 
Also partnering JA Ghana at the event was Academic City University College, a premium quality tertiary education institution in Africa with a state-of-the-art ultra-modern campus in Accra, Ghana. Academic City supported the Excellence in Teamwork award, which went to Northern School of Business, Tamale.
An award for Excellence in Marketing presented by Primetime Limited also went to Northern School of Business, Tamale.
As part of the event, an award was given to the team whose promo video received the most votes on YouTube. This award was funded by Mr. Peter Gbedemah and was won by Aburi Girls Senior High.
Entrepreneurship education is a critical pathway to solving the growing youth employment challenge in Ghana and JA's mission is to bridge this gap. JA Ghana empowers young Ghanaians in basic schools, high schools and universities to grow their entrepreneurial ideas, hone their work skills, manage their earnings, and secure better lives for themselves, their families, and their communities through the delivery of hands-on programs in financial literacy, work readiness and entrepreneurship. JA Ghana is a member of JA Worldwide, one of the largest global organizations focused on the economic empowerment of youth.