Exciting news! The Foodathon Competition 2023 finals were a blast, and the top prize went to a brilliant team from Greece and Ghana for their revolutionary project, Vefiber.
Comprising of students from the JA Company program at Tamale Islamic Science Senior High School and students from Experimental Senior High School of the University of Macedonia in Greece, the team put in a remarkable effort to claim the top spot.
The Foodathon Competition is an intensive Innovation and creativity Camp that aims to raise awareness among young innovators from Europe and Africa of the significant challenges facing our food systems today.
Foodathon seeks to help young talent gain entrepreneurial skills and acquire the confidence to become potential future entrepreneurs in the food and agriculture sector.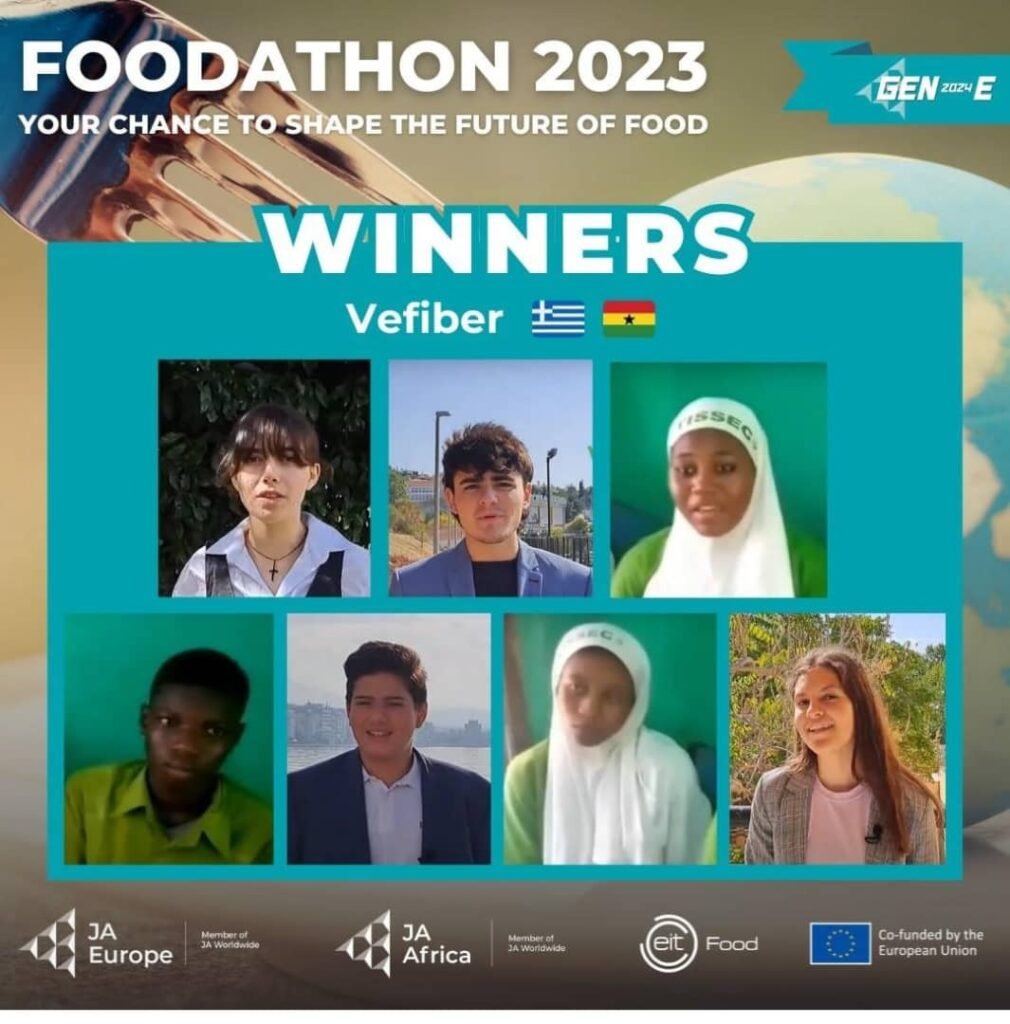 The entrepreneurial skills of these young students are honed through an in-depth online engagement in which they will have the opportunity to develop and pitch a business idea.
This unique opportunity allows participants to develop entrepreneurial competencies and experience transnational collaborative efforts and cultural boundary distribution for a common goal.
In the competition held this year, a total of 742 students participated, forming 220 teams from 31 countries, including 8 teams from Africa, two of which were from Ghana. Out of these, 10 finalists were selected, including 2 teams from Ghana, who went on to compete in the finals. The winning team, Vefiber, had members from both Ghana and Greece.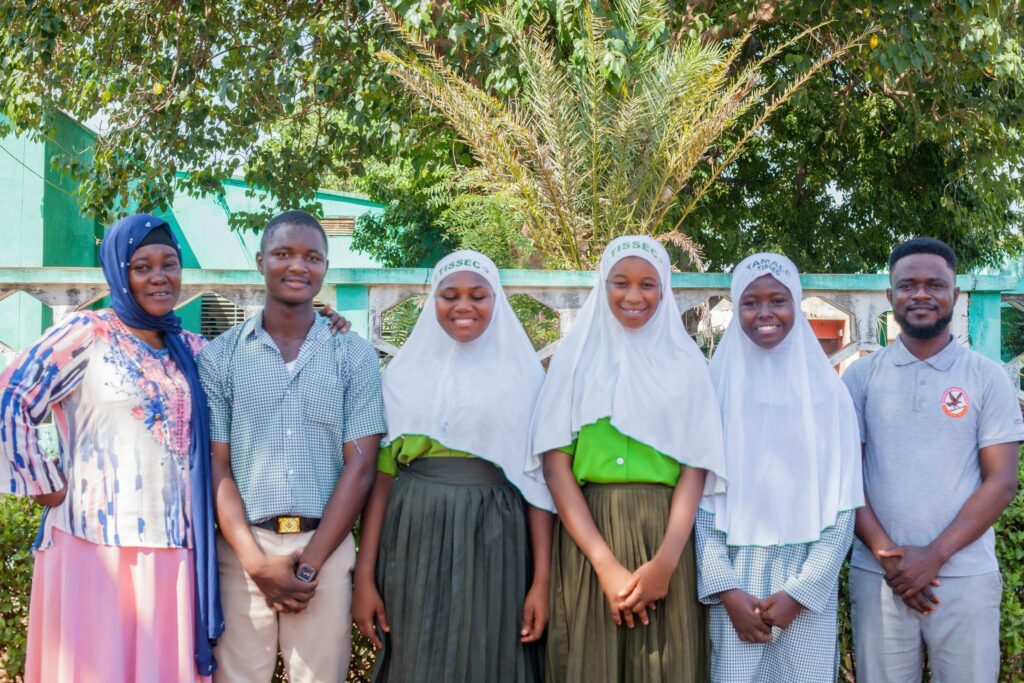 Vefiber is a company that aims to revolutionize the fabric industry through sustainability. The company extracts cellulose from coffee grounds and byproducts, sourced from cafes, coffee-making companies, and recycling facilities, to reduce waste generated by the coffee industry and transform it into eco-friendly fabric.
Vefiber's mission is to alter the function of both the coffee and fabric industries, and its commitment to a greener, more sustainable fashion future is evident in this goal. As a company, Vefiber combines style and sustainability to create a better world, where waste is reduced and eco-friendly practices are embraced.
Watch a brief about the winning team's project here.