JA Ghana is an NGO dedicated to empowering young people to own their economic success by enhancing the relevance of education. JA's unique and experiential programs focus on the areas of work readiness, entrepreneurship and financial literacy.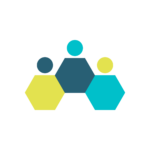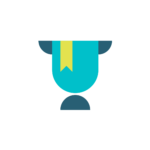 Join the first edition of JA Ghana's Alumni Weekend. Come share your passion, mentor young students, and connect with other alumni.
GMW is an annual global awareness-raising campaign on the importance of ensuring financial independence for young people.
Emmanuel Nyame
My experience with Junior Achievement has been nothing but impactful. I learnt a lot about business which has contributed immensely to my career success. we need to come together, start and promote initiatives like the JA Company Program that can make the world a better place. And I am hopeful that young people can lead this agenda
Winnifred Awinpoya
The Swiss Re Start Up Academy provided a chance to merge my passion for environmental conservation with business. The mentorship and support of the JA community cushioned me to start Conservation Leaders, a community driven initiative propelled by young people who are pioneering environmental sustainability in the world.
Eric Asare
The JA Company Program gives you a broader perspective on how academic excellence is just a part of being a successful student or person generally in life. Beyond the opportunity of having a working knowledge of the fundamentals of running a business, I've learned to communicate effectively, improve my negotiation skills, and ability to confidently embrace challenges with the range of critical thinking and problem solving skills I acquired through the program