The highly anticipated 2023 Delta Innovation Camp, organized by Delta Air Lines and Junior Achievement (JA) Ghana, concluded successfully, showcasing the brilliant minds and innovative spirit of the participating students.
The one-day business simulation workshop witnessed a massive turnout of competitive university students from various institutions at MakeLab, hosted by the Academic City University College in Accra.
The participants, comprising 60 students from 13 universities in Accra, were divided into 10 teams. Their task was to develop a solution to the challenge of improving the overall customer experience of Delta Air Lines, from booking to arrival, using modern technology. The challenge aimed to foster essential skills such as creativity, critical thinking, teamwork, and problem-solving.
Among the exceptional presentations by the teams, the judges faced the challenging task of selecting the top three teams for the day. Teams Four, Five, and Two secured the first, second, and third positions, respectively. The awardees were presented with coveted medals and gift packages in recognition of their outstanding performance in understanding the challenge, originality of the solution, feasibility, presentation structure, presentation skills, teamwork, and handling of questions and answers. Ms Eloina Baddoo, the Sales and Marketing Manager of Delta Air Lines for Ghana, Cote D'Ivoire, and Liberia, commended the winning team for their remarkable efforts and achievements. She further extended her encouragement to all the other teams, emphasizing that "those who did not win are winners in their own right."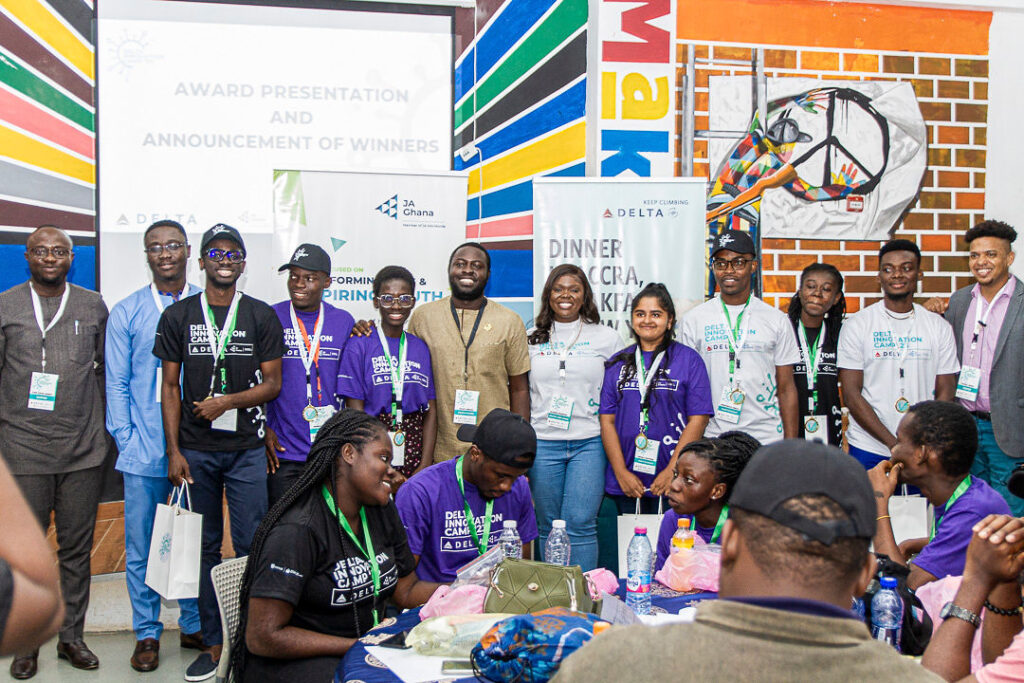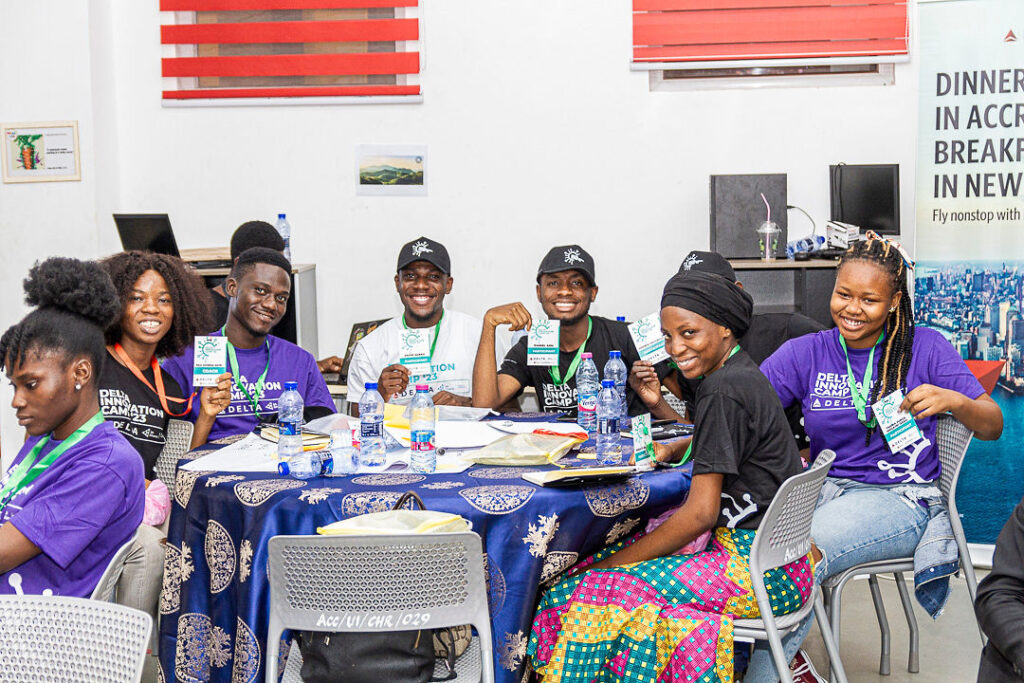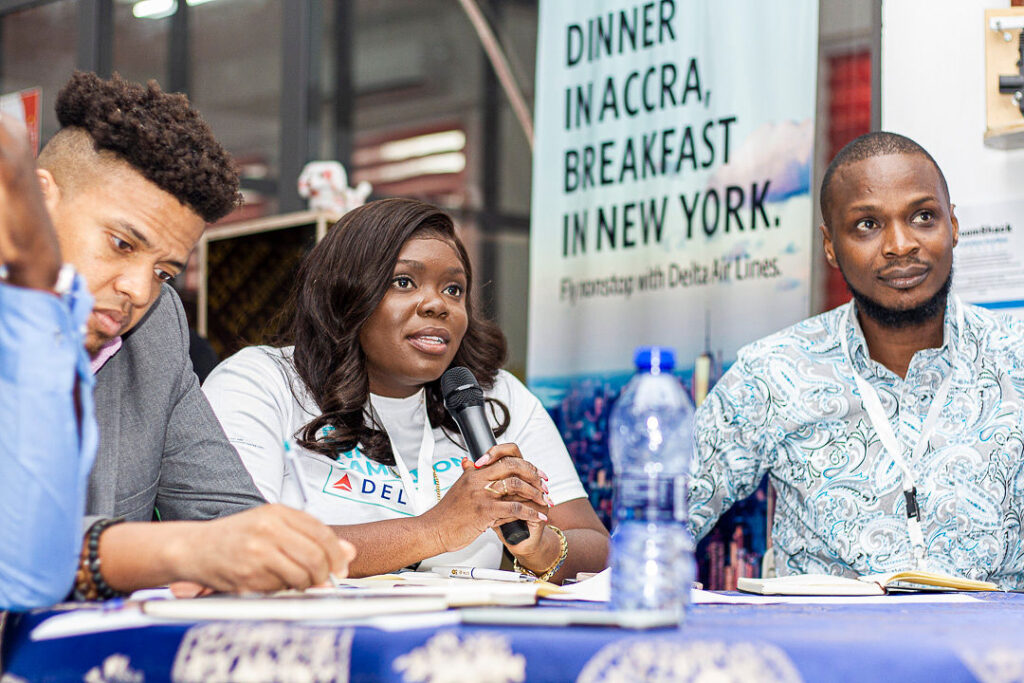 Ms Baddoo emphasized the value of the judges' feedback, clarifying that it was intended to prepare participants for the future workforce rather than discourage them. The constructive criticism provided during the camp aimed to inspire a growth mindset and encourage continuous learning among the participants.
Recognizing the potential of the talented young minds gathered at the event, Ms. Baddoo advised the teams to maintain connections beyond the camp. She encouraged them to foster strong bonds and continue sharing ideas for future projects. The networks formed are invaluable resources that will fuel collaboration and support their innovative endeavors in the long run. Mr Abeiku Greene, the Executive Director of JA Ghana, expressed profound gratitude to Delta Air Lines for their continuous support over the years. He firmly believed in the added value students receive at these Innovation Camps, where real-life business situations challenge them to think outside the box.
The workshop not only fostered innovation and critical thinking but also emphasized the importance of good conduct and professionalism. Volunteers and staff strictly adhered to a code of conduct, ensuring a safe and respectful environment for the students.
The Delta Innovation Camp proved to be an enriching experience for all involved, inspiring young people to explore their potential and make a positive impact through innovation. Delta Air Lines remains committed to nurturing the next generation of innovators and supporting educational initiatives that empower youth.