The Money Bee Quiz competition is an event to culminate the Cha-ching program – a 6 week hands-on, student-centred financial literacy program in basic schools in Ghana.
Having trained 1,551 students in 21 schools in Accra on the program this year, the competition brings together 20 Basic schools to battle out in an inter-school quiz competition.
Happening live on the 1st of December, 2022 at the Christ the King Parish Hall, Cantonments Accra, schools representing include,
Primus Hybrid School, Jewel of the Millennium School, Coastal Estates International School, Unique care School, Police Depot "1, 2, 3 & 4" Basic, Chemunaa Basic School, Alpha Beta School, Dansoman "1, 2 & 3" Basic, Dansoman Baptist Academy, Dansoman Community School, Akweibu School, Gbegbeyese Basic School, Faith Community School, The Royal School, DEKS Educational Institute and Aspire Educational Complex
In attendance, also, will be Staff from Prudential Life Insurance Ghana, Officials of the Ghana Education Service (GES), and teachers.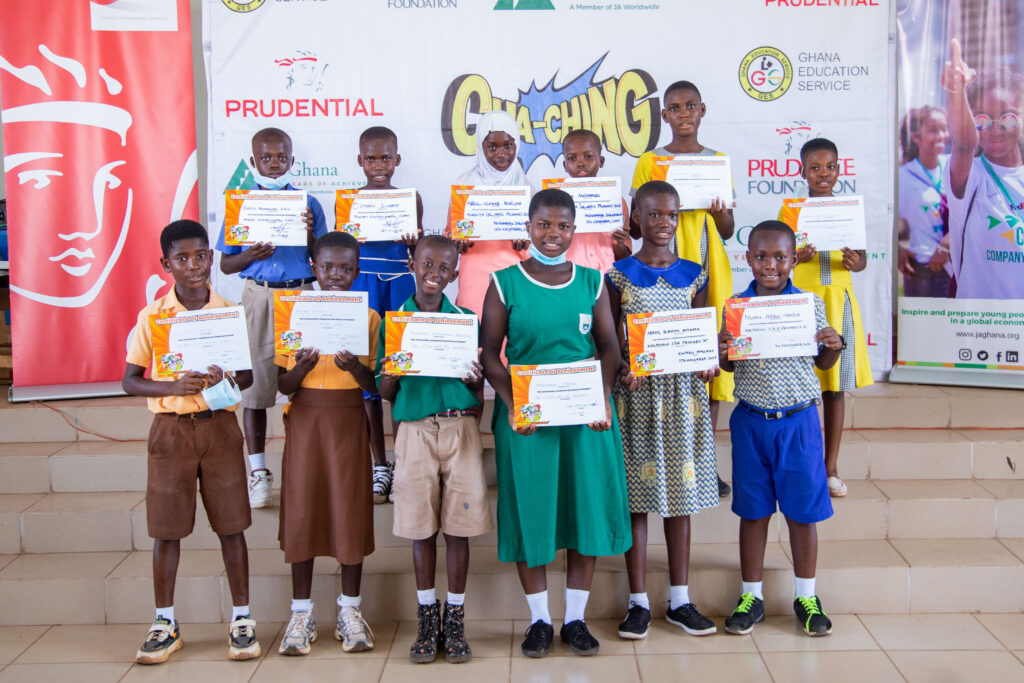 Other activities for the event include Cha-Ching Money earning stations, a Marshmallow tower challenge, and Cha – Ching Word Puzzle.
Winners and all participating schools will be given books, magazines and other assorted prizes.